Omni Family Health
Joseph Hayes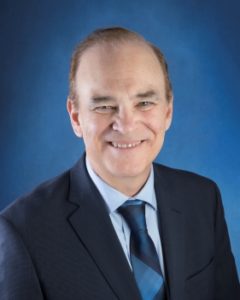 Joseph Hayes, DO, MMM joined Omni Family Health as Chief Medical Officer (CMO) in April 2018. Since graduating from the New York College of Osteopathic Medicine in 1983, Dr. Hayes has been practicing as a board-certified Internist and Pediatrician.
In 2011, he completed a certification in Sleep Medicine. Dr. Hayes spent nearly twenty years running his own practice before transitioning to a family medical clinic in New York in 2008. In December of 2011, Dr. Hayes became Associate Medical Director at a best-practice Community Health Center (CHC) and Federally Qualified Health Center (FQHC) in Surprise, Arizona.
Dr. Hayes spent over six years managing multiple multispecialty clinics throughout the network while continuing to provide patient care. Dr. Hayes is a Fellow of the American Academy of Pediatrics (FAAP), Member of the American College of Physicians, American Academy of Sleep Medicine and American Association for Physician Leadership. In 2017, Dr. Hayes completed his master's degree in medical management at the University of Southern California where he learned from and gained insight into managing 21st century healthcare issues from like-minded physician leaders invested in the mission of advancing high-quality healthcare across the nation.