Omni Family Health – Official Site
Welcome to
Omni Family Health

Medication delivered right to your door.

Connect with our trained professionals.

Important Updates
Stay informed.
About Omni Family Health
Omni Family Health is a growing network of state-of-the-art health centers located throughout Kern, Kings, Tulare, and Fresno counties. Since 1978, Omni has provided high-quality primary and preventative healthcare to individuals and families throughout our communities, including comprehensive medical, dental, behavioral health services, and more.

38
Locations

200+
Providers

45
Years of Experience
Celebrating
45 years of caring
for your family
Why Omni Family Health
As a mission-driven organization, Omni's team of committed providers and staff promote regular and continuous care regardless of a patient's ability to pay. Each year, nearly 135,000 patients are cared for by Omni's exceptional team of board-certified providers, who specialize in a broad range of primary and specialty care services.
Accessible Healthcare for Everyone
Omni Family Health is dedicated to ensuring accessible, affordable, quality healthcare services for patients of all ages and backgrounds regardless of their ability to pay.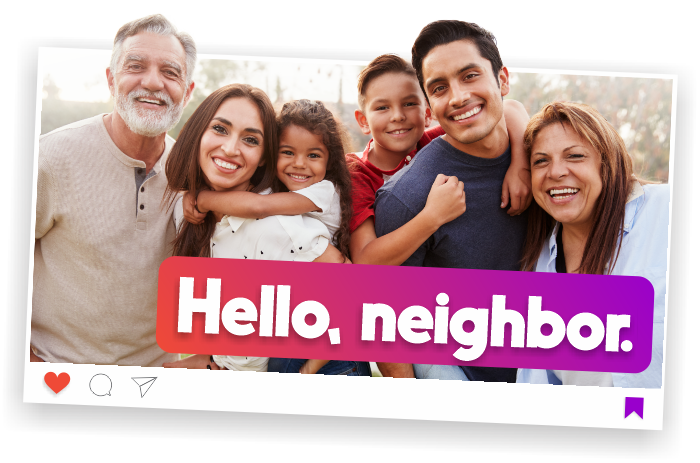 Increasing Access to Healthcare
We are thrilled to announce the opening of our brand-new health center in East Bakersfield, located at 6700 Niles Street. The new health center offers a wide range of healthcare services to the community, including behavioral health, chiropractic, dentistry, family practice, pharmacy with free prescription delivery, optometry, and telehealth.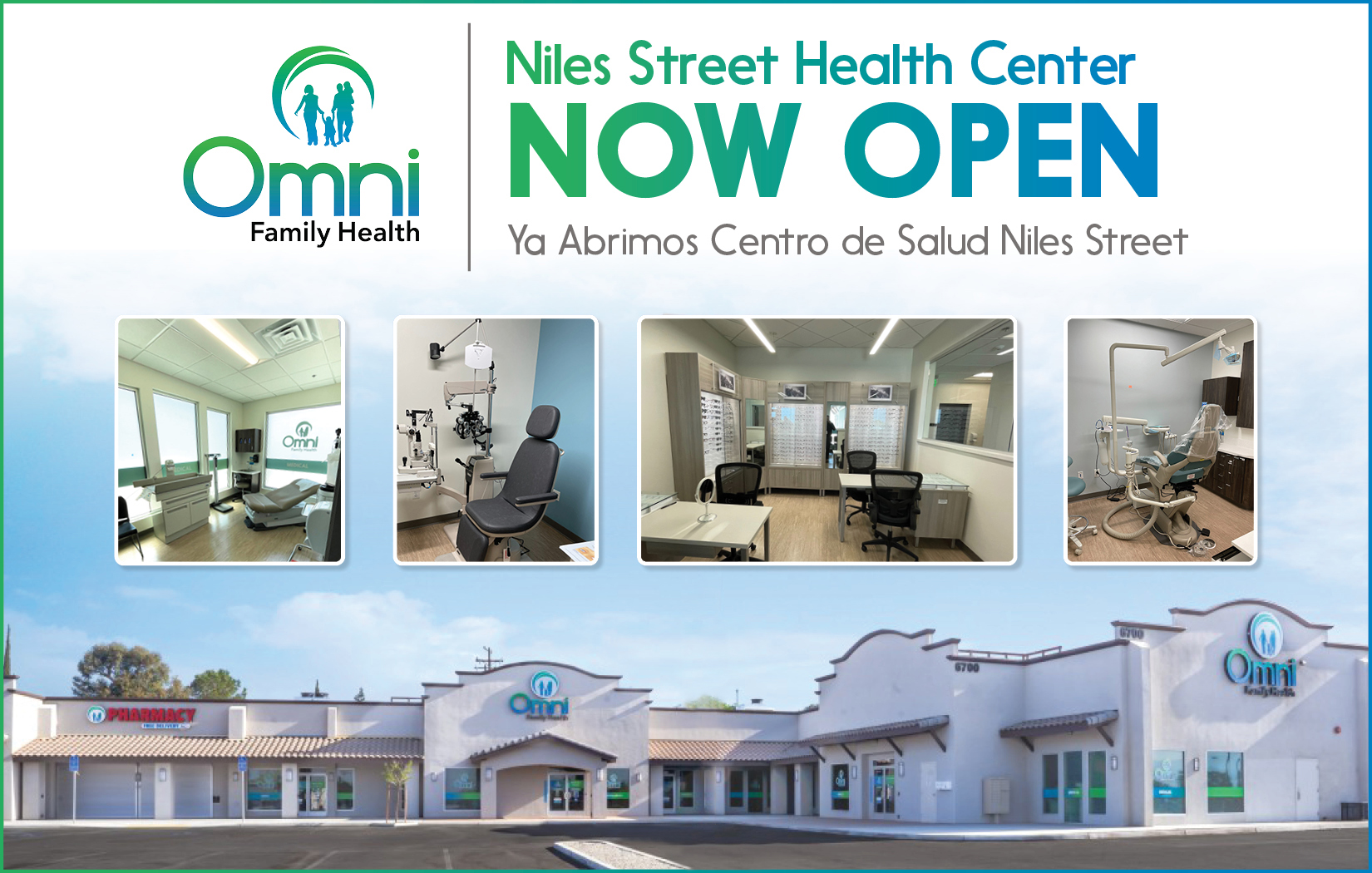 Stay Informed
Latest News & Events
Testimonials
5 stars
Payton D.
Great patient care by all the staff. The new provider was nice and took the time to get to know me as a patient.
5 stars
Kristy R.
The staff are always very nice and make sure to ask if there's anything else they can do for me.
5 stars
Victoria M.
The Receptionist, MA's, and doctor were and have always been amazing.
5 stars
Tiffany B.
Always polite and on time. Ready to answer your questions and to help you with anything you need.
5 stars
Jonathan G.
Overall glad to make the change from my last medical provider.
5 stars
Maria G.
It's a really clean and friendly environment. I most definitely recommend people to this location. 😇
5 stars
Andrea T.
I always have a nice experience with everybody. Everyone always has a nice smile and greets you kindly.
5 stars
Magda R.
It was very good service!! I would recommend it to more people to come and visit them, thank you. 🙏
5 stars
Nick S.
The doctor was awesome and took care of what I needed.
Our Accreditations