Omni Family Health
Celebrating 45 years of caring for your family
Omni Family Health proudly celebrates 45 years of serving our communities! Since 1978, Omni has provided exceptional healthcare to Central Valley residents regardless of insurance status or ability to pay. Today, with a growing network of nearly 40 health centers located in Kern, Kings, Tulare and Fresno counties, Omni Family Health is one of the fastest-growing community health center networks in California.
Omni Family Health leadership extends a warm thank you to the organization's mission-driven Board of Directors, providers, employees and community partners who have contributed to our successes! We look forward to serving our communities with high-quality healthcare for many more years to come.
Early Years
In 1978, a small group of community members in rural Buttonwillow, Kern County, California, worked together to open the Buttonwillow Health Center, a one-room health center, known today as Omni Family Health. At the time of its inception, access to rural healthcare in Kern County was scarce for agricultural workers and their families. The small organization recognized this issue and committed itself to addressing the problem. It was around this same time that an innovative, mission-driven model of community-based healthcare was taking root in medically underserved inner city neighborhoods and rural areas around the nation. Migrant and community health centers like Omni were working tirelessly to ensure health care services were available to low-income and underserved patients, regardless of their ability to pay. This collective effort became known as the Community Health Center movement.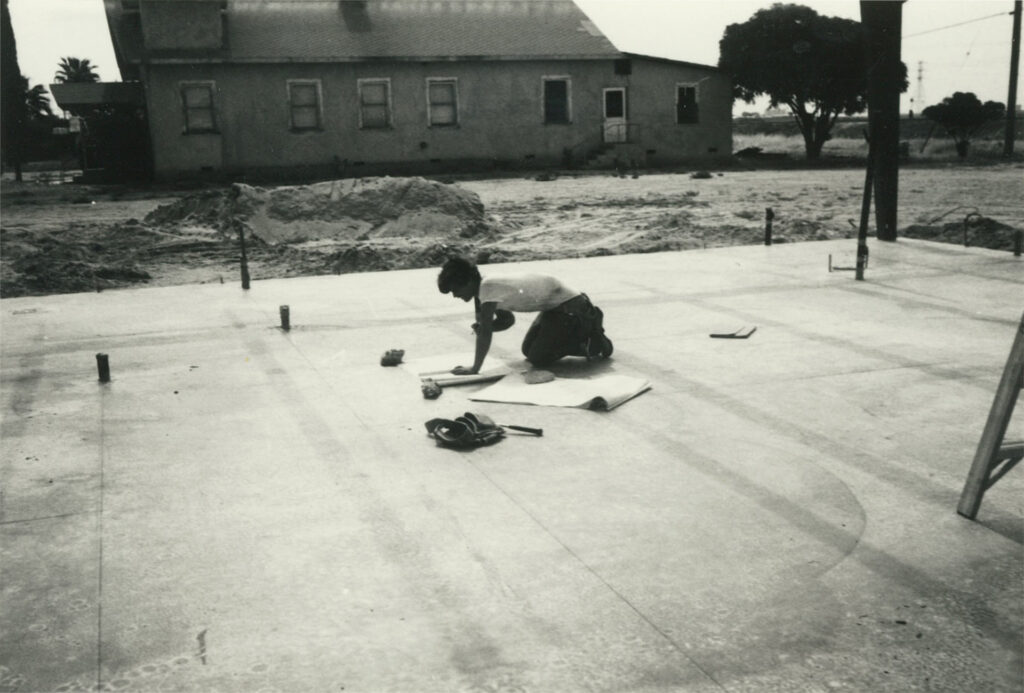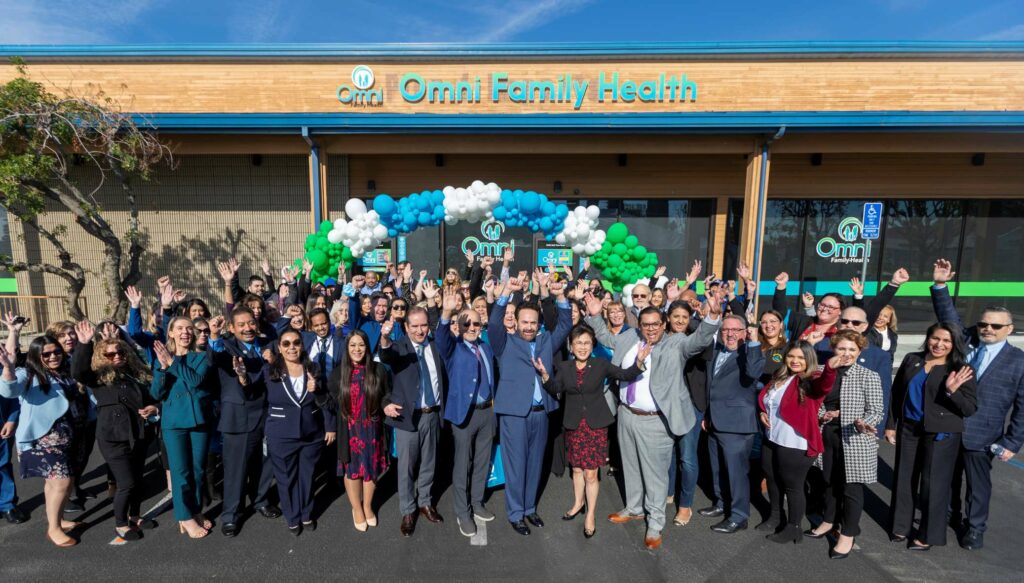 Omni Family Health Today
Today, Omni Family Health plays an important role within this thriving movement. Omni is one of 1,400 Community Health Centers nationwide ensuring essential access to high quality and affordable primary and preventative health care to over 30 million people. Consistent with the organization's mission, Omni has grown from one small health center in Buttonwillow to a prospering network of nearly 40 health centers operating in Kern, Kings, Tulare and Fresno counties providing medical, dental, behavioral health, pharmacy and many more healthcare services to the community. This extraordinary growth has meant increased access to care for the community and a larger team of providers and staff than ever before. Today, over 1,000 dedicated members of Omni's workforce serve over 130,000 patients each year.
National Achievements
The achievements of Omni Family Health have been nationally recognized, including by the Health Resources and Services Administration (HRSA) and the National Association of Community Health Centers (NACHC). In 2021, Omni received a nearly unheard-of perfect score in HRSA's Operational Site Visit audit and has received yearly HRSA Quality Improvement Awards for exceeding national clinical quality benchmarks. In recent years, Omni has also been awarded NACHC's Migrant Center of the Year and NACHC's Outstanding Achievement Award. In 2022, Omni's Chief Executive Officer, Francisco L. Castillon, MPA, was honored with a NACHC Lifetime Achievement Award in recognition for his contributions and years of service to the movement. His award was followed by a special Congressional Record presented by U.S. Congressman David G. Valadao in the United States House of Representatives.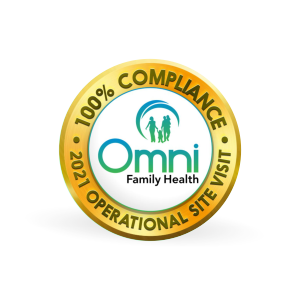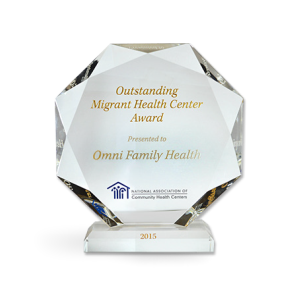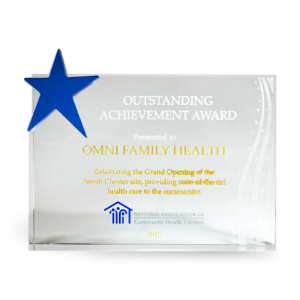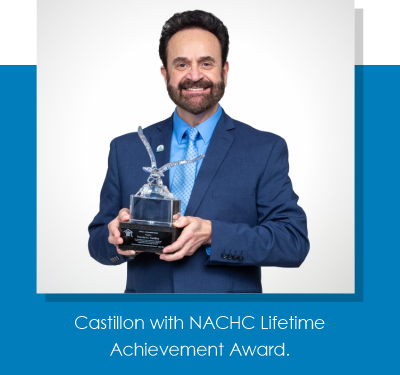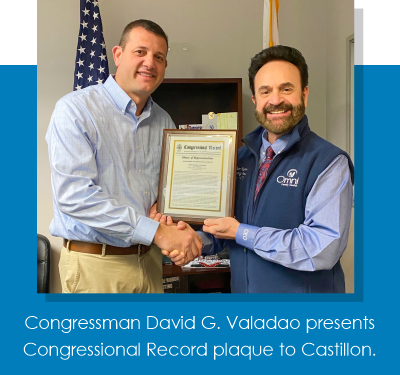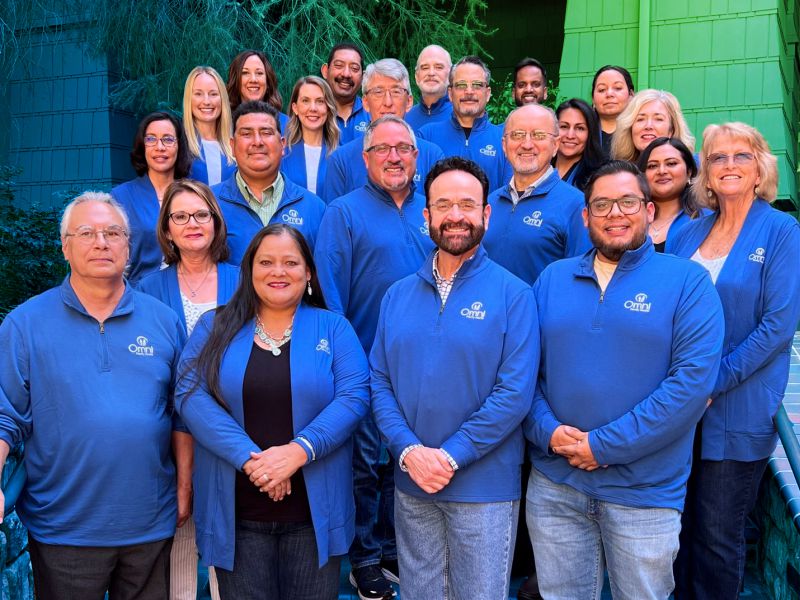 Thank You for Your Contributions to Our Successes
The impressive accomplishments of the organization can be attributed to the leadership of the Board of Directors, the dedication of the Executive Management Team led by Chief Executive Officer, Francisco L. Castillon, MPA, and the ongoing commitment of our exemplary providers and staff. To the fulfillment of Omni's mission and vision, the organization will continue to strive to be the leading healthcare organization throughout the Central Valley and beyond.
Once again, Omni Family Health leadership extends a warm thank you to our mission-driven Board of Directors, providers, employees and community partners who have contributed to our successes! We look forward to serving our communities with high-quality healthcare for many more years to come.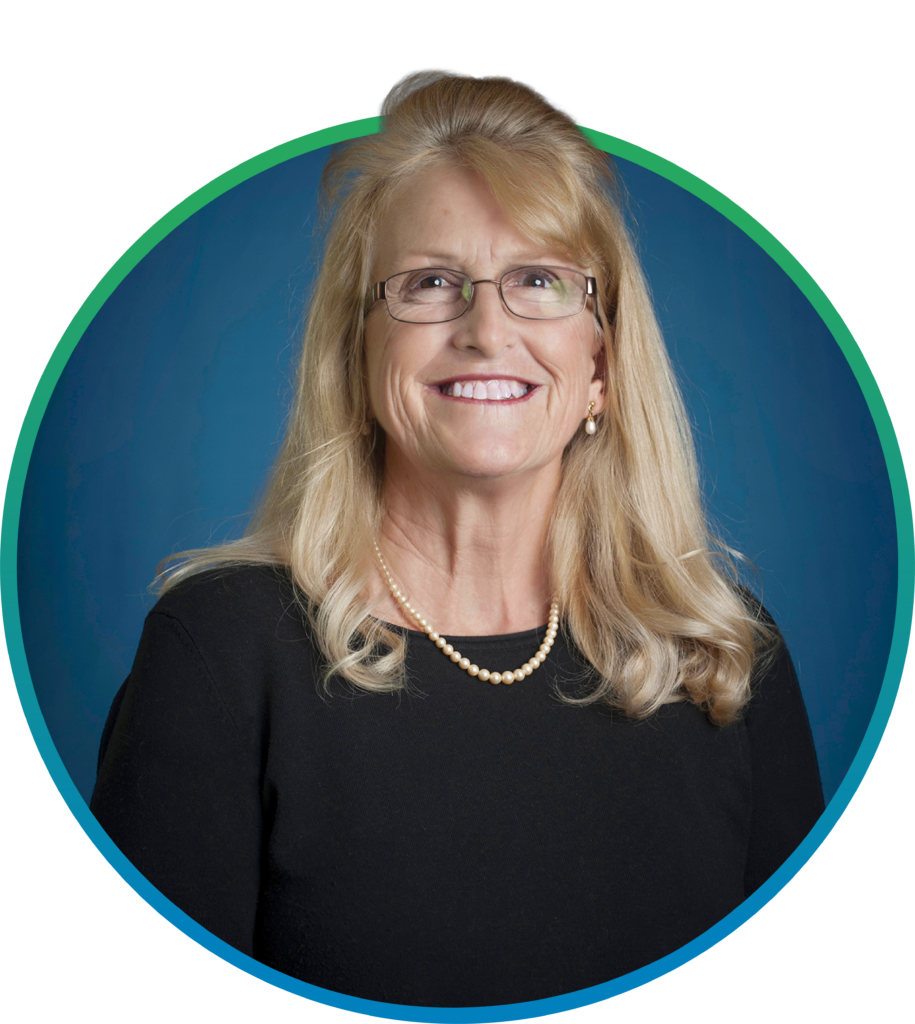 Susan Watkins, 45 Year Patient, Advocate, and Board Member
Ms. Susan Watkins is one of the longest serving members of the Omni Family Health Board of Directors, and she and her family were some of Omni's first patients in 1978. As a young mom with two small boys, ages two and three years old, Susan often found herself at the one-room Buttonwillow clinic, then called Buttonwillow Health Center. She remembers her boys as rambunctious and full of mischief with many bumps, bruises, sprains, and stitches. As her little boys needed to be patched up, she quickly knew the staff on a first-name basis.

Susan's husband worked for a cotton farmer who didn't provide insurance. So before the health center opened in the area, she, like many families, worried about where and how her family would receive healthcare. On a tight budget, the sliding fee discount allowed them to have access to quality healthcare for a price they could afford.
Three words Susan used to describe the staff at Omni were caring, personable, and compassionate; these words came to life as she told a story from years ago. "One morning, I was exhausted after working a graveyard shift at a local restaurant. After I got my boys off to school, I tried to rest with my 11-month-old baby, but I had this terrible pain in my knee. It hurt so badly that I couldn't get up. When I couldn't reach my husband, I called the health center and told them about my situation. I was home alone with my baby and couldn't even get out of bed. Before I knew it, someone drove from the health center and picked up my son and me. It was unbelievable; I had never felt so supported and cared for by someone other than family."
Today, over four decades later, Susan's family grew from two high-spirited young boys to four adult children with their own families. Susan and her husband are still proud Buttonwillow Omni Family Health center patients and have been with the same provider for over 37 years. Susan says she became a board member because she wanted to give back to the organization that had a tremendous impact on her family's life. In addition, she wants to advocate for community health centers and what they mean to the health and well-being of our communities. From her home in Buttonwillow, she often sees young moms walking their strollers to the health center and knows they are receiving the same caring, personable, and compassionate care she did 45 years ago and continues to receive today.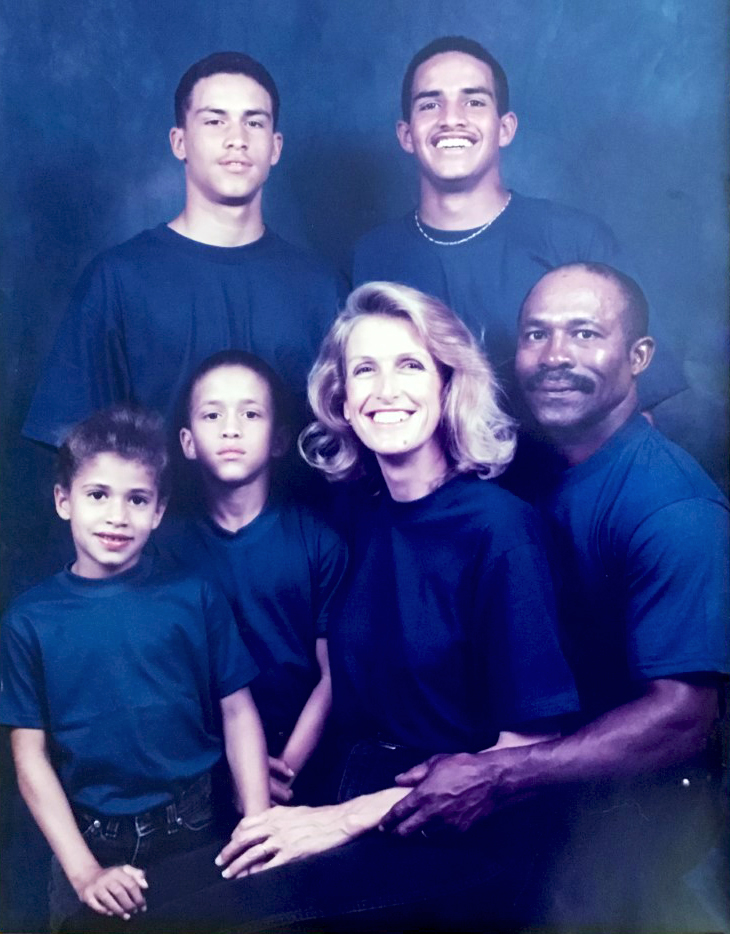 Our Core Values
Omni's mission statement is supported by its core values:






Together, these core values spell H-E-A-L-T-H, the guiding principle for Omni Family Health from day one until present day, and for years to come.