Omni Family Health
Anthony P. Carbone Jr.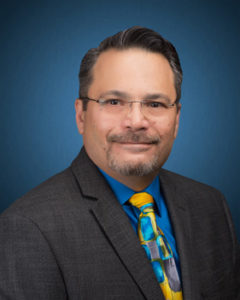 Anthony P. Carbone Jr. (Tony) is a seasoned Information Technology (IT) professional with over 27 years of experience in various capacities, including successfully providing IT solutions for Federally Qualified Health Centers (FQHCs) for over 14 years.
Tony's practical experience includes hands-on use of Electronic Health Record systems, where he has been the guiding force in ensuring software support, implementation and delivery, and has successfully driven the utilization of data to facilitate critical business decisions in fast-paced and dynamic enterprise environments.
Tony joined Omni Family Health as Chief Information Officer (CIO) in December 2016. His core focus as Omni's IT leader is to ensure the IT infrastructure remains on track to support the mission-driven goals of the organization. His main objectives include building and developing a world-class IT department by emphasizing team building practices, ensuring seamless delivery of IT services and innovative tools through industry best practice utilization, and focusing on key business issues by solving workflow, process, procedural and policy-based challenges.
Tony holds various IT related credentials, including a degree in Applied Science in Electronics Technology Telecommunications and Computer Programming from the Heald Institute of Technology. Special training and certifications include MCSE, MegaWest EPM, and Novell. Tony participates in a number of professional membership organizations, such as the National Association of State Chief Information Officers (NASCIO), Healthcare Information and Management Systems Society (HMISS), Chief Innovation Officers, and has participated on the California Primary Care Association's Electronic Health Record Task Force.