Omni Family Health
Anthony P. Carbone Jr.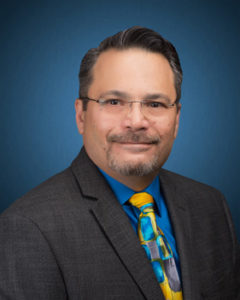 Anthony P. Carbone Jr. (Tony) joined Omni Family Health as Chief Information Officer in 2016. In 2021, he became Co-Interim Chief Operations Officer while continuing to serve as Chief Information Officer. After applying and competing nationally, Tony assumed the role of Chief Operations Officer in 2022. Today, Tony leads both the Operations and Information Technology departments, being uniquely qualified to serve in the dual role of Chief Operations and Information Officer.
As Chief Operations and Information Officer, Tony brings over 20 years of experience in providing oversight to organization-wide operations and IT initiatives, leading cross departmental teams, strengthening workflows, and successfully transforming the delivery of patient care throughout the health center network. Tony has effectively guided and provided leadership to Omni's operations and IT departments throughout his tenure and continues to lead two best-practice teams known for innovation, continuous quality improvement, and commitment to workforce and patient satisfaction. This dual role enhances patient and customer service for both patients and Omni's workforce, further contributing to the mission, vision, and values of the organization.
Tony is well-known amongst his colleagues and staff as being a proud champion of values such as teamwork, cross-departmental collaboration, honesty, accountability, and excellence. He holds a degree in Applied Science in Electronics Technology Telecommunications and Computer Programming from the Heald Institute of Technology. Special training and certifications include Microsoft Certified Software Engineer (MCSE), Lean Six Sigma, and Nextgen EPM/ EHR software solutions. Tony participates in a number of professional membership organizations such as the National Association of
Community Health Centers (NACHC), California Primary Care Association (CPCA), and various statewide community health center task force initiatives.