Omni Family Health
Accepted Insurances
Omni Family Health is committed to providing the highest quality healthcare to everyone, regardless of their ability to pay. We accept a number of insurances including Medi-Cal and Medicare. Below is a list of HMO plans and IPA/Medical Groups accepted by county. In addition to these plans, we accept most PPO, POS, and EPO insurance plans.
If you currently do not have health insurance, let one of our Enrollment Specialists help you! Just call (866) 707-OMNI (66 64) and select the option for Covered California or health insurance assistance. Visit our Open Enrollment page to learn more.
For uninsured patients, Omni Family Health offers a sliding fee discount to ensure no one will be denied needed healthcare services due to the inability to pay. Click here to learn more about Sliding Fee Scale and Financial Assistance.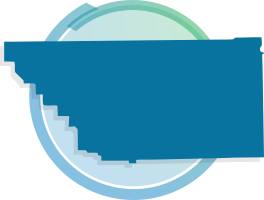 Kern County
Medi-Cal Managed Care (HMO's) Include:
Kern Family Health Care
Health Net
Health Net Medical Group Choice: Dignity Health Medical Network or Universal Healthcare
Medicare Advantage Care (HMO's) Medical Groups and Health Plans Include:
BFMC/HPN IPA

Aetna
Anthem Blue Cross
Health Net
Humana
United Healthcare

Brand New Day
Dignity Health Medical Network
Hispanic Physicians IPA
La Salle IPA
QualCare IPA

Aetna
Anthem Blue Cross
Blue Shield
Brand New Day
Health Net

Universal Healthcare IPA

Anthem (Imperial Health Inc. – Central Valley)
Health Net
Commercial Managed Care (HMO's) Medical Groups and Health Plans Include:
BFMC/HPN IPA

Aetna
Anthem Blue Cross
Cigna
Blue Shield
Health Net
United Healthcare

Dignity Health Medical Network

Aetna
Anthem Blue Cross
Blue Shield
Health Net
United Healthcare

Hispanic Physicians IPA

Anthem Blue Cross (PPO)
Blue Shield (PPO)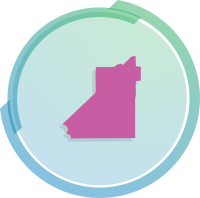 Kings County
Medi-Cal Managed Care (HMO's) Include:
Adventist Health Plan (CalViva)
Anthem Blue Cross
Medical Group Choice: La Salle IPA or Santé Community Physicians
Medicare Advantage Care (HMO's) Medical Groups and Health Plans Include:
KOVA IPA

Alignment Health Plan
Brand New Day
Innovative Integrated Health Community Plans

La Salle IPA
Santé Community Physicians
Commercial Managed Care (HMO's) Medical Groups and Health Plans Include:
Santé Community Physician

Aetna
Anthem Blue Cross
Blue Shield
Cigna
Health Net
United Healthcare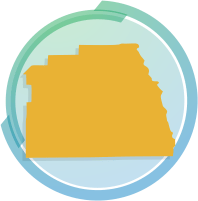 Tulare County
Medi-Cal Managed Care (HMO's) Include:
Health Net
Anthem Blue Cross
Medical Group Choice: Dignity Health Medical Network or La Salle IPA
Medicare Advantage Care (HMO's) Medical Groups and Health Plans Include:
Dignity Health Medical Network
KOVA IPA
La Salle IPA

Brand New Day and Health Net
Commercial Managed Care (HMO's) Medical Groups and Health Plans Include: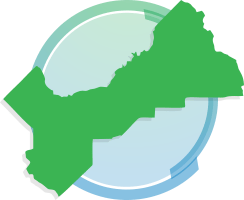 Fresno County
Medi-Cal Managed Care (HMO's) Include:
Anthem Blue Cross
CalViva/Health Net
Medical Group Choice: Central Valley Medical Providers (CalViva only), La Salle IPA, or Sante Health Systems
Medicare Advantage Care (HMO's) Medical Groups and Health Plans Include:
KOVA – IPA

Alignment Health Plan
Brand New Day
Innovative Integrated Health Community Plans

La Salle IPA
Central Valley Medical Providers (MedPro)

Blue Shield
Brand New Day
Health Net
Humana

Santé Community Physicians

Blue Shield
Brand New Day
Health Net
AARP Medicare Complete/United Healthcare medicare Solutions (Group Retiree)
Commercial Managed Care (HMO's) Medical Groups and Health Plans Include:
Central Valley Medical Providers

Anthem Blue Cross
Blue Shield HMO & POS

Santé Community Physicians

Aetna
Anthem
Blue Shield
Cigna
Health Net
United HealthCare