Meet With Your Provider Online
Virtual Visits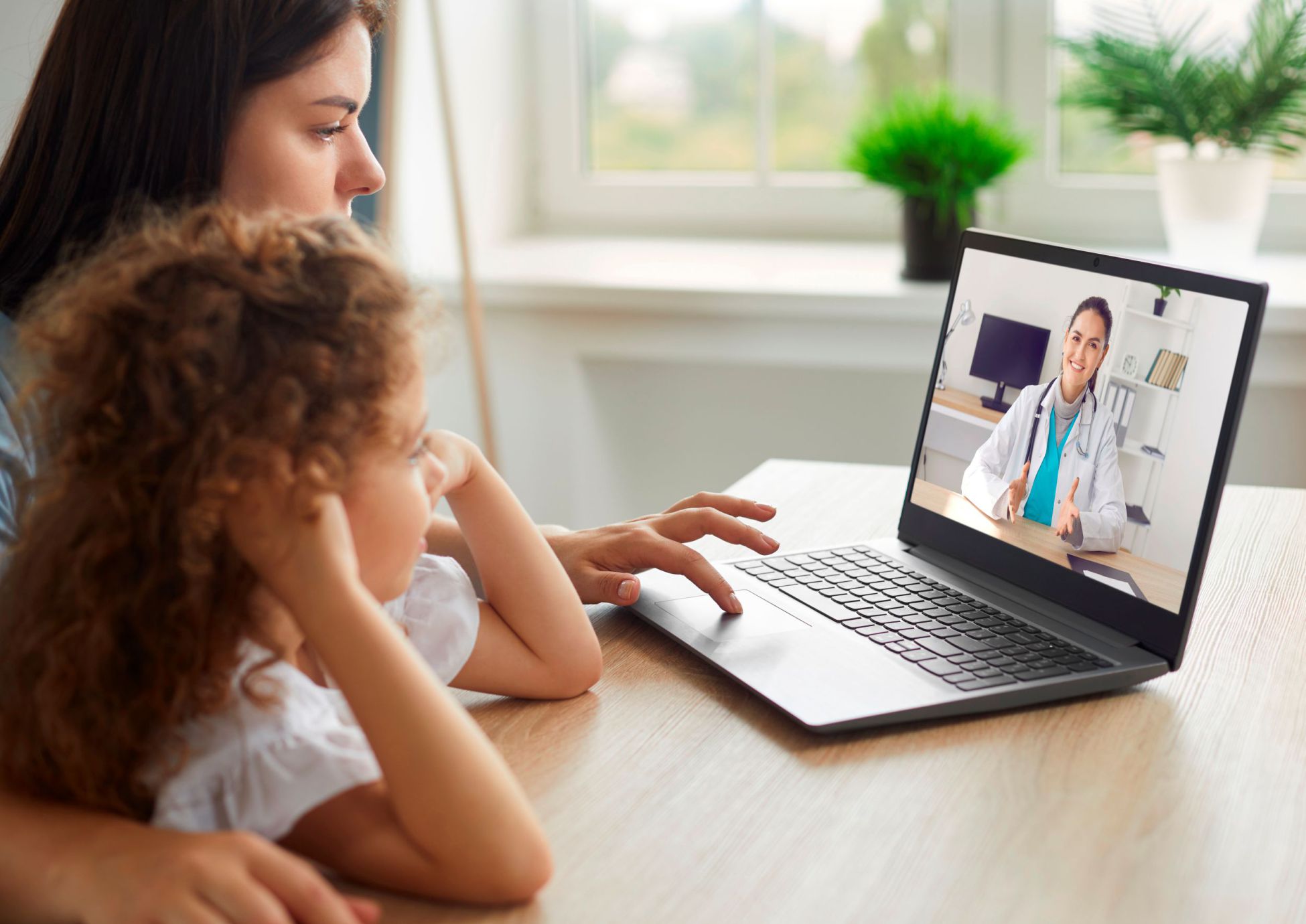 Speak to Your Doctor from Home!
Omni Family Health offers virtual visits allowing you to speak directly to a medical provider without leaving the comfort and safety of your home. A virtual visit appointment is a convenient way to ask a medical question, have a prescription refilled, or speak to a mental health provider about concerns you may be experiencing.
Getting Started
1
Schedule an Appointment
Call us at (866) 707-OMNI (66 64); our communication agents will be glad to schedule your appointment.
2
Provide Information
Be prepared to provide your driver's license and insurance information. If possible, please provide weight, blood pressure, or blood sugar level logs.
Before Appointment Day
4
Confirmation
You should receive a text/email appointment confirmation from our staff.
6
Add Us in Contacts
Save Omni Family Health's phone number and email address as a contact to ensure our calls and emails are not blocked.
On Appointment Day
7
We'll Call You
A staff member will call you at the time of your appointment.
8
Join Your Visit
Open the text/email remind sent to you and click "Join Visit." Complete the consent forms and then click "Join Visit."
9
See Your Provider
See your healthcare provider with a HIPAA-compliant Virtual Visit.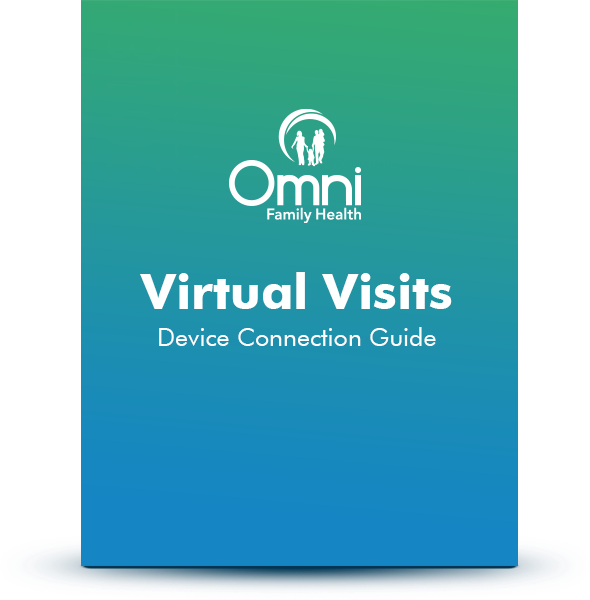 Device Connection Guide
Follow our user guide on how to attend your appointment.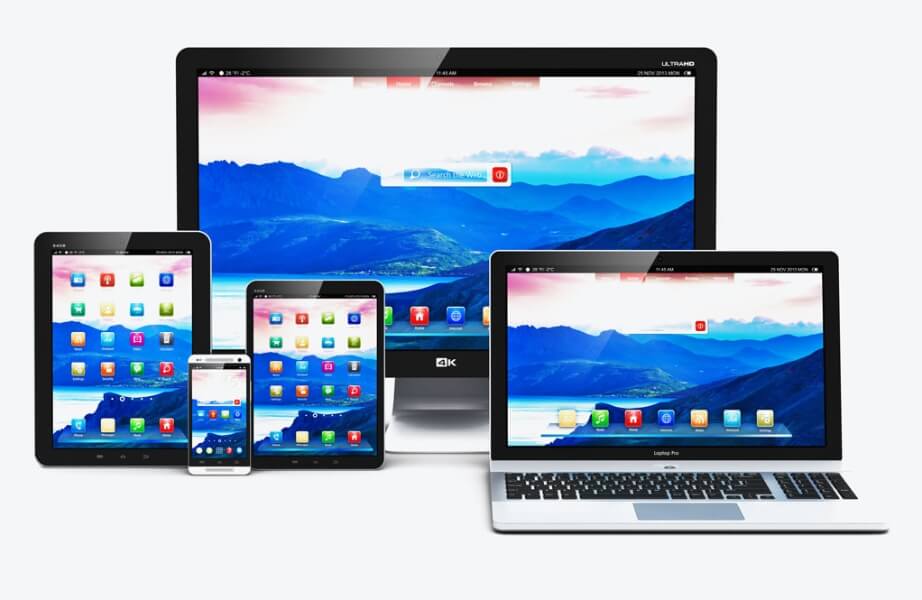 Test Your Device
Before your appointment, run our device compatibility test.
Important
If you are having a medical or mental health emergency, call 911 or go to the nearest hospital. If you call 911, notify the dispatch personnel if you have, or are being evaluated for COVID-19. If possible, put on a facemask before emergency services arrive.
Frequently Asked Questions
Right after you schedule a telehealth appointment, we will send you an appointment confirmation to the email or cell phone on your profile.
You must add our phone number and email (noreply@ottohealth.com) to your contacts to ensure your carrier and email provider do not block the appointment confirmation.
Don't hesitate to contact Omni Family Health at (866) 707-OMNI (66 64) for assistance if you do not get a text message or email with the appointment confirmation.
Chances are your device or browser needs to be updated, or you need to adjust the privacy settings to allow applications such as a web browser access to your device's camera and microphone.
Please try the TEST YOUR DEVICE link, review the Devices and Connections Guide at the bottom of the page, or contact your practice. If you are still experiencing issues, call us at (866) 707-OMNI (66 64).
You will need either a strong, private Wi-FI connection or a 4G LTE cellular connection.
Remember, if you do not have a strong internet or cellular connection, your video or audio quality may not be ideal.
Virtual Visit is supported on Google Chrome, Safari, and Firefox browsers.
Click here for more information on browsers and devices.
Virtual Visits incur no additional costs. Your Virtual Visit will be billed to your insurance company. All insurance is accepted, including Medi-Cal Managed Care Plans and Medicare. Expect normal co-pays, co-insurance, or visit fees for Virtual Visits appointments. Visit our Accepted Insurances page for more information.
Omni Family Health will see all patients, regardless of the ability to pay. For uninsured patients, we offer a sliding fee discount based on family size and income. Visit the Sliding Fee Scale and Financial Assistance page for more information.
Joining your visit:
Look for the confirmation text or reminder emails from Omni Family Health with your secure visit link. Click the JOIN VISIT button to see your provider.
Ending your visit:
When you are finished with your visit, click END VISIT to wrap things up.
Omni Family Health has allotted an amount of time before your scheduled visit in which you are able to complete your pre-visit requirements. If you are attempting to join a little early, don't worry. Let's run a quick test on your device to ensure you are ready to go. If your provider joins first, and you have completed your pre-visit requirements, you will be brought to the visit room to see your provider.
You can copy and paste your link and send it to the device you will be using at the time of your visit.
Please note, for security purposes, the support team is unable to resend your visit link. Please contact Omni Family Health at (866) 707-OMNI (66 64) if you need additional help.