Omni Family Health
Sally William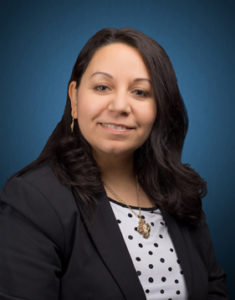 In 2009, Dr. William joined Omni Family Health and was instrumental in developing a solid foundation for the dental program. As a result, she was appointed to Chief Dental Officer two years later, in June 2011.
Dr. William completed post graduate certificate in Removable Prosthodontics in December 2000 and obtained a Doctorate of Dental Surgery in May 1997 from a renowned university in Cairo, Egypt. Prior to moving to California, she worked at Open Cities Health Center in St. Paul, MN, where she discovered her passion and dedication to the underserved population.
She also provided mobile dentistry services to elderly and terminally ill patients at nursing homes and participated in several volunteer mission trips to deliver free dental care to needy patients. In her spare time, Dr. William enjoys spending time with her husband and two kids. She also takes pleasure in traveling, bicycle riding, camping and visiting beaches.