Omni Family Health
Francisco L. Castillon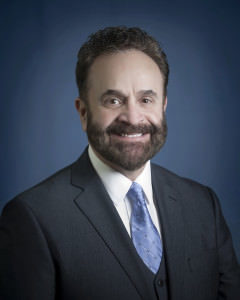 Francisco L. Castillon, MPA has been serving as the Chief Executive Officer (CEO) of Omni Family Health since May 2011, following his role as Interim Chief Executive Officer since October 2010.
For over 30 years, Mr. Castillon has worked for Community and Migrant Health Centers (C/MHC) and FQHCs serving in various capacities, including Chief Executive Officer, Interim Chief Executive Officer, Deputy Director, Program Manager and Consultant. In addition, Mr. Castillon served as the President and CEO of the California Health Federation, the original statewide association of C/MHCs representing over 300 health centers throughout California. Furthermore, he was also the Chairman of the Board of the National Association of Community Health Centers (NACHC), which is based out of Washington D.C. and represents over 1,500 C/MHCs.
Mr. Castillon is a mission-driven executive, well respected among his peers and within the communities he has served. One of the keys to his success is a firm commitment to managing C/MHCs with honesty, integrity, and transparency. Mr. Castillon earned both his master's degree in Public Administration (specializing in Health Care Administration) and bachelor's degree in Public Affairs from the University of Southern California. He has a number of certifications in Health Center Financial and Operations Management and most recently in Project Management from the California State University in Sacramento.
Having been a migrant and seasonal farmworker for over 12 years throughout his youth, Mr. Castillon experienced first-hand the challenges in accessing healthcare. As a result, his career has been centered on delivering high-quality medical, dental, behavioral and other services to the medically underserved, especially the poor, the voiceless, and farmworkers and their families.
Mr. Castillon is one of very few executives within the C/MHC movement that has earned five national awards for his contributions and accomplishments in serving these vulnerable groups. Most recently, in recognition of his achievements throughout his years of service to the movement, NACHC honored him with the Lifetime Achievement Award, presented at the 2022 NACHC Community Health Institute in Chicago, IL. Other awards include the NACHC Enduring Legacy Award, the National Achievement Award, the Louis S. Garcia Community/Migrant Health Center Award, and the Managed Care Corporation Founder's Award. He was also honored by the California Legislature for his leadership and service to C/MHCs by presenting him a "Senate Proclamation."