Omni Family Health
Courtney Crain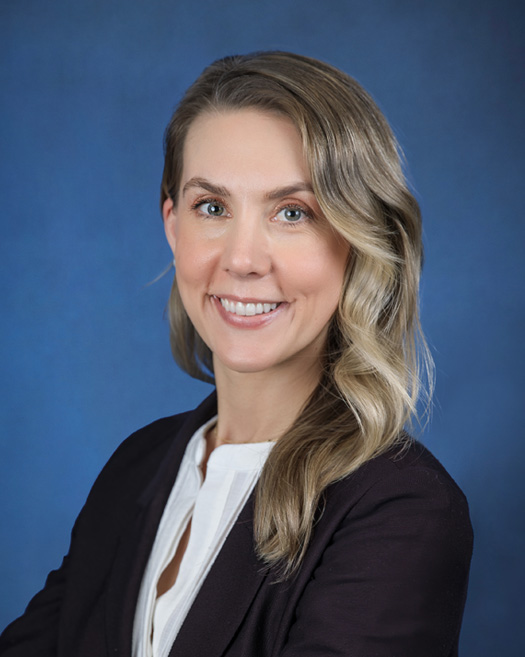 Courtney Crain joined Omni Family Health on temporary assignment as the Executive Assistant to the CEO in April 2014. In a few short months, Courtney excelled in her position, demonstrating administrative expertise and leadership capacity, leading to a permanent position with the organization. Today, Courtney serves as the Senior Director of Corporate Administrative Affairs.
Throughout her tenure with the Omni, Courtney has successfully contributed to various organizational projects and initiatives, including serving as the lead author of two consecutive three-year Strategic Plans and most recently, Omni's Resurgence Action Plan. She has served on Omni's Leadership Committee, comprised of 40 of the organization's most influential leaders, as well as developed and given two presentations for the Committee on the topic of leadership, Leading with Intention and Strengths-Based Leadership. Additionally, she has been a two-time recipient of Omni's Certificate of Excellence in Leadership for her contributions to the mission of the organization.
Courtney is committed to developing her knowledge and fostering collaboration with other community health centers. As a result, has participated in the National Association for Community Health Center (NACHC) 2015 Developing Strategic and Business Plans that Result in Action and 2020 Finance Operations Management I trainings, California Primary Care Association's 2016 HealthManagement+ Leadership Training Series, and NACHC's Young Professionals Leadership Exchange.
Courtney was born and raised in Bakersfield, California and is "Sooner bred," having received a Bachelor of Arts in Art History from the University of Oklahoma in 2008. In 2013, Courtney received a Master of Arts in Transpersonal Counseling Psychology from Naropa University in Boulder, Colorado. She is a multi-passionate lifelong learner, committed to bringing curiosity, authenticity and heart to all of her personal and professional pursuits.