Vaccine & General Information
COVID-19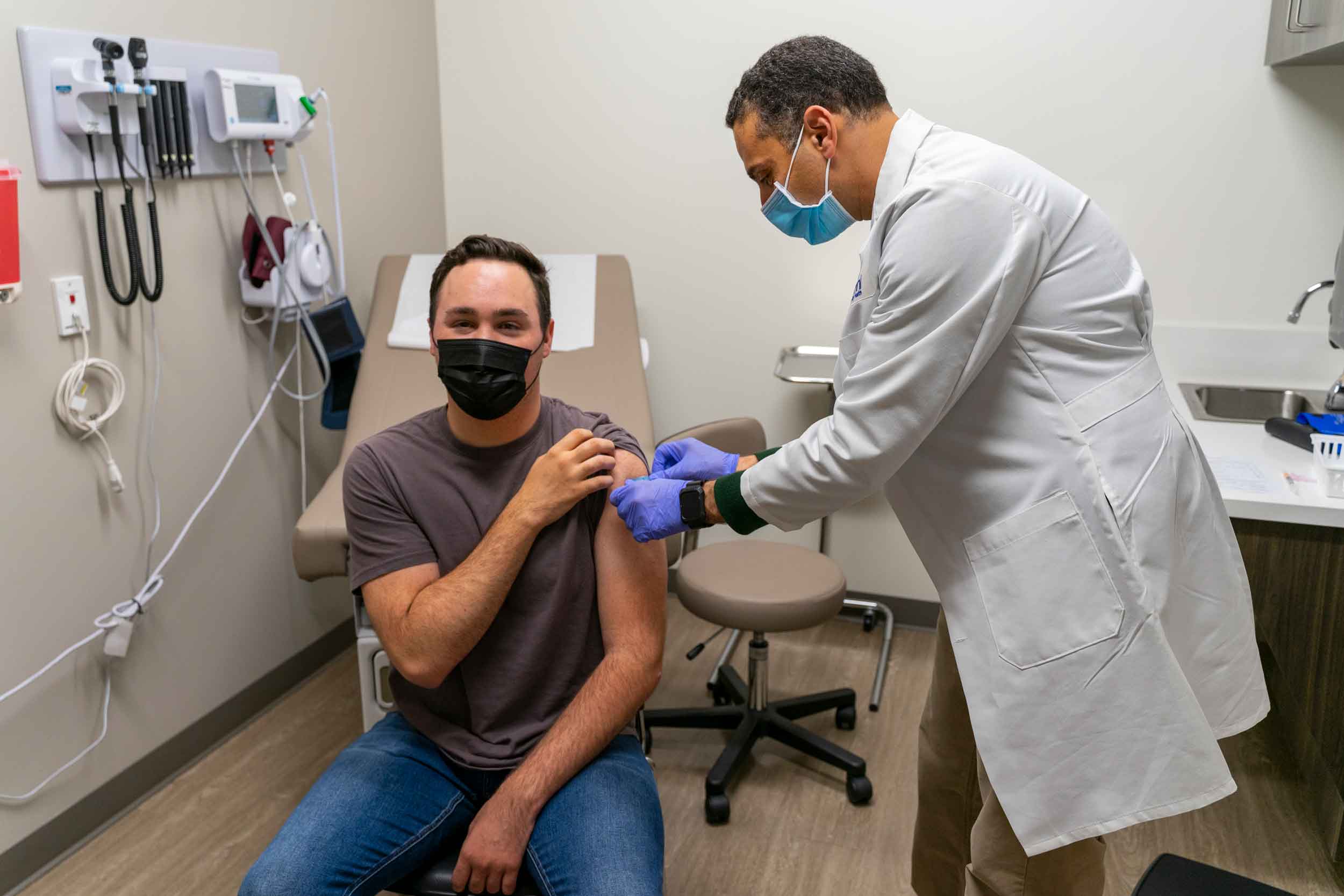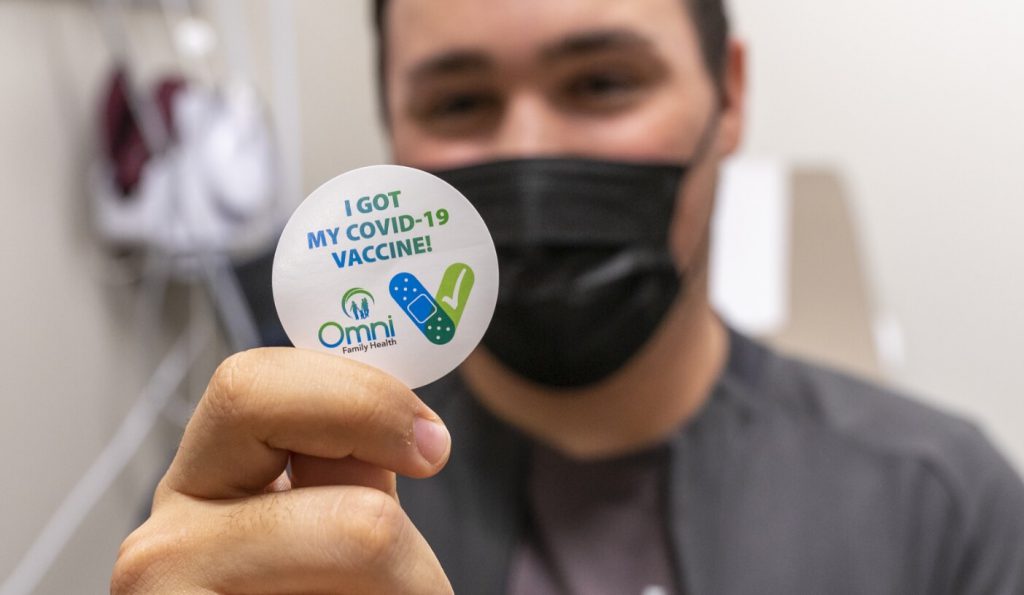 Omni Family Health Is Now Offering The COVID Vaccine To Children Six Months And Older
The Centers for Disease Control and Prevention (CDC) and Food and Drug Administration (FDA) have approved this newest age group (six months to four years of age) because the vaccine is safe and effective. We recommend everyone over the age of six months get vaccinated as quickly as possible. Vaccination is the most critical step in ending the pandemic. Please book an appointment for you or your loved ones with MyTurn at https://myturn.ca.gov/.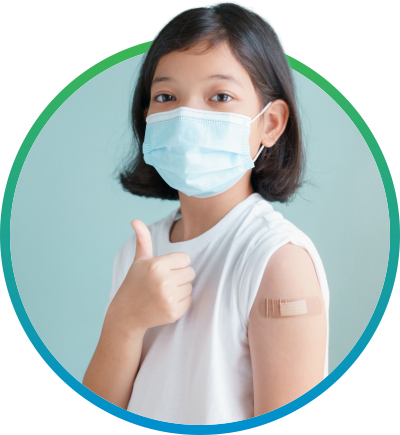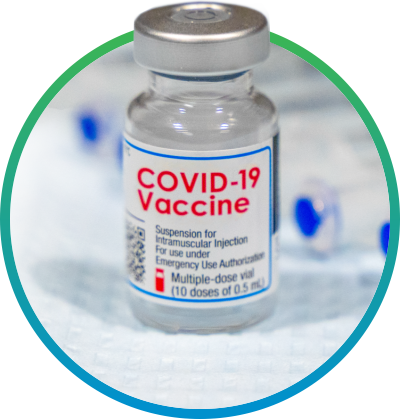 Advantages of getting vaccinated against COVID-19
Telehealth & Safe In-person Visits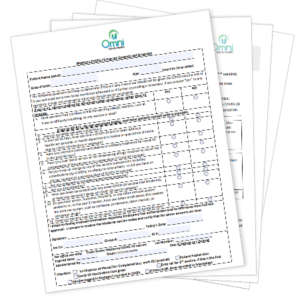 Downloadable Forms
Click the links below to download Omni's COVID-19 Vaccine Consent and Screening Forms
General Information
Coronavirus is a family of viruses that cause respiratory illness — an infection of the airways and lungs. COVID-19 is a new disease caused by a strain of coronavirus. It's part of the same family of coronavirus diseases that includes the common cold.
The following symptoms may appear 2-14 days after exposure:
Cough
Shortness of breath or difficulty breathing
Fever
Chills
Muscle pain
Sore throat
Loss of taste or smell
There is currently no vaccine to prevent coronavirus disease 2019 COVID-19. The best way to prevent illness is to avoid being exposed to this virus. However, as a reminder, CDC always recommends everyday preventive actions to help prevent the spread of respiratory diseases, including:
Avoid close contact with people who are sick.
Avoid touching your eyes, nose, and mouth.
Stay home when you are sick.
Cover your cough or sneeze with a tissue, then throw the tissue in the trash.
Clean and disinfect frequently touched objects and surfaces using a regular household cleaning spray or wipe.
Follow CDC's recommendations for using a facemask.
Wash your hands often with soap and water for at least 20 seconds, especially after going to the bathroom; before eating; and after blowing your nose, coughing, or sneezing.

If soap and water are not readily available, use an alcohol-based hand sanitizer with at least 60% alcohol. Always wash hands with soap and water if hands are visibly dirty.
Call ahead to your healthcare professional if you develop a fever and symptoms of respiratory illness, such as cough or difficulty breathing, and have been in close contact with a person known to have COVID-19. Your healthcare professional will work with your state's public health department and CDC to determine if you need to be tested for COVID-19.
To learn more about COVID-19 symptoms, click here.
COVID-19 testing may be covered by your insurance. If you are interested in receiving a COVID-19 test and would like to find out if this is covered by your insurance, please contact your insurance carrier directly.
COVID-19 tests are performed at Omni Family Health following a telephone consultation with a physician. If you do not have insurance or the test is not covered by your insurance, the cash price is $146.00 for the telephone consultation and $61.59 for the test (nasal swab collection), for a total of $207.59. Omni offers a sliding fee discount to ensure no one will be denied needed healthcare services due to inability to pay. If you qualify for a sliding fee discount, the charges would be reduced based on your approved financial category. Additional information can be provided when you complete a sliding scale application.
Completed COVID-19 tests are sent to Quest Diagnostics for analysis. There may be additional costs incurred by Quest Diagnostics. To find out more, you may call Quest Diagnostics customer service line directly at 1 (866) 697-8378.
To schedule an appointment to evaluated for COVID-19 testing, please call Omni's COVID-19 hotline at (661) 336-4585.
Our Health Center Safety Measures
At Omni Family Health, the safety of our providers, staff, patients, and visitors is our top priority. We are closely following all national, state, and local guidelines to keep you safe as we re-open.